Moon Knight he has been fighting well since the first episode when it comes to how he imitated DID and the kind of language he spoke about mental illness. Four episodes, it looks like they will stick to this part of the program, even if there are other things they were mocking. However, as they talk about Marc Spector's backstory, they miss the mark when it comes to language and the expression of mental illness and DID in particular. The program did not use words like "crazy", in that case, but in this case, instead of Marc or Steven claiming to be men in need of help, they are now crazy men because of their illness. Seeing a show that was trying not to use that obscene language that suddenly returned at eleven o'clock was a disgrace to see. As we said in a previous review, that language is important when it comes to changing mental illness. You do not want to use such terms even when talking about yourself.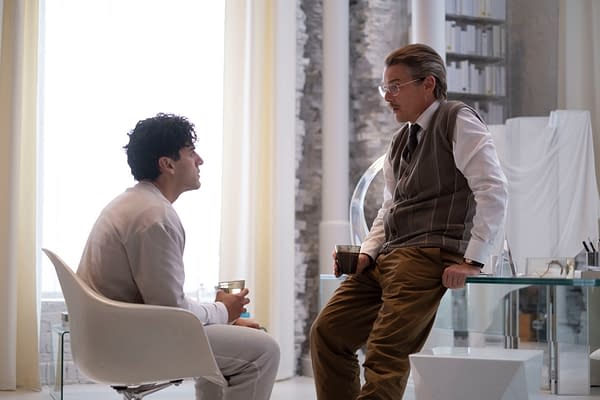 Next, some we have recommended but now it seems that it was not the intention that the creators were Moon Knight seems to understand that DID does not mean too many people. It means that all people with memories and abilities live within the same host body, and we thought that's why Steven couldn't fight back and why he got Mr. costume. Knight. That, in conjunction with the habits of that Oscar Isaac embedded in each worksheet so you can see which one was using the hosting team in their body language, make them seem to understand that. However, this episode sees Steven realize that if Marc can fight, he should, too, if in a different way. Maybe it didn't sound right as Steven said he got those moves to become a cricket fan, but the result was still worrying that maybe the athletes didn't really understand what they were doing.
Finally, the implication of the last episodes of the episode (as long as this is not clarified at the end but all we have information we have so far) is that Marc's soul "moderates" without Steven as if in a sense "well" says Steven. Also, it is not a deliberate way of saying that Marc was broken with Steven, and now he is fixed without him, but that explains what they are showing in those last minutes of the show. This may be corrected in the following paragraph. However, all three of these things have been able to put an end to many of that good Moon Knight you have been able to find by trying to portray mental illness as something people already have and it is a part of their lives without the dangerous prejudices attached.
Episode Five spent all of its time explaining exactly what caused the trauma in Marc's life that revived his DID in the first place and then got back on track to become a Konshu actor. We see both Marc and Steven agree on the fact of how they both came to be. For Steven, he realizes how he appears and that he is not the program manager in this body, but Marc is the one, and Marc needs to accept his past and how that affects all his actions going forward. Lots of great character and impersonation from Isaac as the program continues to focus on Marc and Steven and away from the hero part of it all.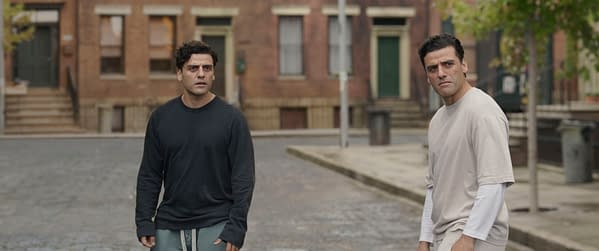 However, for all the good deeds and all the explanations, a great red flag appeared on the horizon, and that is what we have seen many times with Disney + Marvel shows; The final episode has arrived, and there is still much to be covered. A good portion of Marvel TV shows have gotten into serious issues that are becoming a major problem; by the time the final episode arrives, there is a lot more ground to cover, and there is a race to the finish line. It leaves a series or end of the season feeling rushed, unfinished, and deeply unsatisfied. Moon Knight it has a very strange line that you can walk to try to wrap everything in a way that will feel right. There was no indication that the show is getting its second season, and the Emmy nomination process charges it as a limited series which means there are no other plans for another season. Is there a way Moon Knight wrap everything up in one piece and stick to the arrival? Sure, anything can happen, but let's say we are very careful when we come to a conclusion.
Moon Knight Episode 5 "Asylum"
---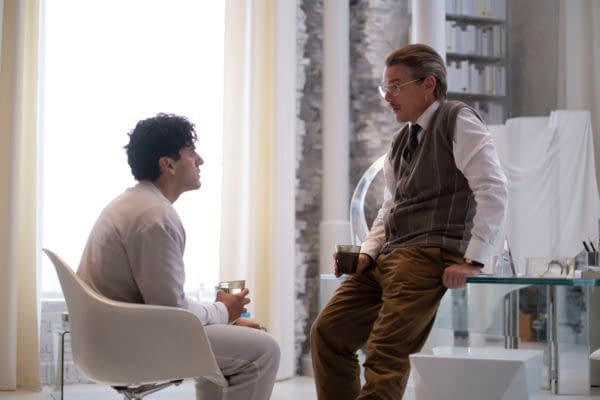 Update by Kaitlyn Booth
---
7.5/10
Moon Knight Episode 5 "Asylum" has a stumbling block about the unifying language, as well as the giant. [but familiar] a red flag has been raised about the end.